Last night we had our first successful HUG meeting! It was so great to meet fellow Hubspotter's that are right in our back yard!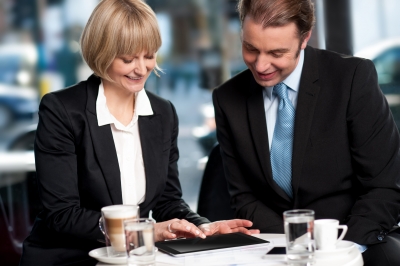 This was a fun introductory/ launch meeting where we got to know each other a little bit better. This included where we worked, our job titles, our interest, and why we came to the HubSpot User Group in the first place.
We talked about what everyone want's to take away from each meeting and what everyone can bring to the table. We also all talked as a group about what our main goal was when utilizing the HubSpot software. The great thing is there were examples there from all different types of users. Some rely on it to drum up new business and generate leads. Other's enjoy the platform on which HubSpot operates, and utilizes it to service their current clients. By combining tips and solutions from everyone's experience we can really learn from each other and take away something from the event other than a cool t-shirt, Koozie and free drinks, (even though I am fine with that too.)
Some Important Questions the Group had:
- How can we affectively illustrate the importance of HubSpot's analytics to other departments year round, and not just when traditional marketing budgets have been slashed?

- We know it's fantastic and convenient but, what is the ROI of using HubSpot?
Next meeting we will talk about some solutions to these questions and introduce other topics for thought!
We really appreciate all of the participants who came out last night. We hope to see you again next time!
If you are interested in joining the HUG, click on the orange link below!