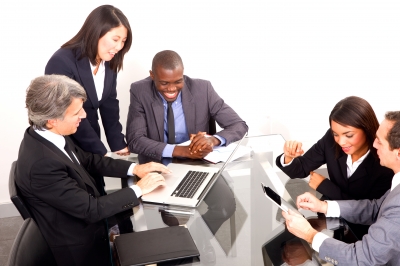 You are busy as it is, so why join yet another group? Well, first of all, this meeting has a networking session and free food and drinks! What more do you need? Just kidding! A HUG (HubSpot User Group) isn't just ANY old group. It is much more than just free snacks and drinks.
1. Networking
First of all, you get to network with a collection of other businesspeople and inbound marketers. This is a great time to make connections with people in your community, in your marketing niche and maybe even in your industry. This allows you to ask questions and to share ideas with other HubSpot users in your city.
2. Tips and Tricks
If you are new to HubSpot this will be a great time for you to ask questions and to actively communicate with other users about HubSpot best practices. If you are an experienced HubSpot user, that's great too! There is always something to learn and to improve. HubSpot is continually updating their toolsets to be more efficient and to produce the best analytics. By talking with HUG members you may also find a better way to utilize your time, learn a quick tip or gain an edge that may be just enough to meet your goals for the month.
3. A Free Educational Resource
HUG meetings will help keep you updated with everything going on in your Hubspot world. Another benefit? They are free! You are already paying to be a member of the coolest inbound club there is, so why not use all the free and educational resources that are available to you in order to get the most out of the service? Joining and participating in HUG meetings is another HubSpot boost to help you reach your marketing goals.
Try it. You know you WANT a #TriadHUG. We will see you there!
If you have any questions feel free to TWEET! @StratagonKassi