Y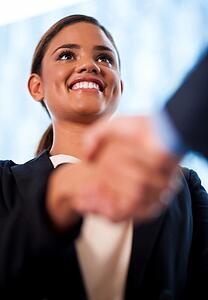 our peers are out there doing stuff. They're making changes in their marketing programs, improving search engine rankings, driving leads to their websites and converting that traffic into delighted customers. You are also out there doing stuff. You're learning more about content creation and figuring out what works for your business. It's time for everyone to get together and share a HUG.
Inbound marketing practitioners in the Piedmont Triad now have a fabulous opportunity to gather together with other inbound marketers to share ideas, learn more about inbound marketing and dive into HubSpot marketing automation best practices. A new HubSpot User Group (HUG) is launching on June 18.
What's a HUG anyway?
A HUG is a HubSpot User Group. HUGs are sponsored by HubSpot and are designed to help inbound marketers hone their skills not only with marketing automation software but also with learning best practices across the industry. HUGs are strategically placed within regions so that local HubSpot users can gather together to network and share ideas.
That sounds perfect for me! How do I join?
That's a great question! All you have to do is go to our Eventbrite page and register! Attendance at the event is free and all inbound marketers are encouraged to attend the kick-off meeting on June 18 at 5:30 pm.
Where do I find my first Piedmont Triad HUG?
The kick-off HUG meeting will be the featured topic at Tech After Hours, a monthly technology networking event at the Technology Center of the Piedmont Triad, conveniently located just off Hwy 68.
What can I expect? Will I be bored?
Bored? What? No way! You'll have a chance to network briefly, eat some snacks, have some beverages and then you'll take part in an interactive panel discussion with local Hubspot gurus Alex Moore and Ryan Burkett of Stratagon. They'll share some insider secrets about what makes Hubspot do the trick for inbound marketing campaigns. You can Tweet questions to them before, during and after the event at #TriadHUG.
What if I'm not a HubSpot user?
Don't worry, you don't have to be a HubSpot user. The group is about collaborating about inbound marketing best practices including the finer details of HubSpot marketing automation if you're a current user. You just have to be curious and/or passionate about inbound marketing and how marketing automation helps you convert leads into delighted customers for your business!
Try it. You totally need a #TriadHUG.